Here at H. Bruce Coates Roofing Services, LLC, we understand we live and die by the quality and value of the product our team installs, and the level of customer service we provide.
Having been in the business of commercial roofing as an owner and operator for more the 32 years, H. Bruce Coates is an expert in the field and is well known for his attention to detail.
He and the rest of our team will work with Owners, General Contractors, and Architects, to ensure a quality product is installed it will stand the test of time whether it be new construction, maintenance on an existing roof or complete re-roof.
H. Bruce Coates has a proven track record of safety, all supervisors have OSHA 30 and all roofers receive OSHA 10 hour training, as we empower our workers with the knowledge and tools to perform their job tasks in a safe manner.
Roofing Systems We Install, Maintain, or Re-roof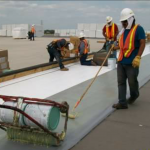 Thermoplastic Polyolefin (TPO) is a single-ply reflective roofing membrane made from polyprophylene and ethylene-propylene rubber polymerized together.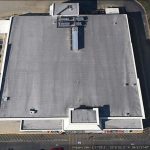 Ethylene Propylene Diene Terpolymer (EPDM) is an extremely durable synthetic rubber roofing membrane widely used in low-slope buildings.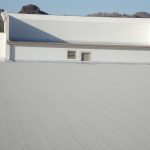 A polyvinyl chloride (PVC) membrane is made of thick, flexible UV-resistant thermoplastic material; it may also contain polyester or fiberglass, resins, pigments, plasticizers and other chemicals.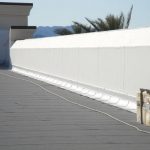 Styrene Butadiene Styrene (SBS) Roofing Systems incorporate a synthetic rubber-based technology which yields exceptional flexibility, even in extremely low temperatures.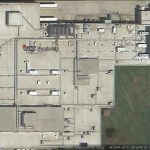 Built-Up Roofing (BUR) Systems is composed of several layers of bitumen surfaces and finished with an aggregate layer or coating.
Call Us at (405) 716-4552